---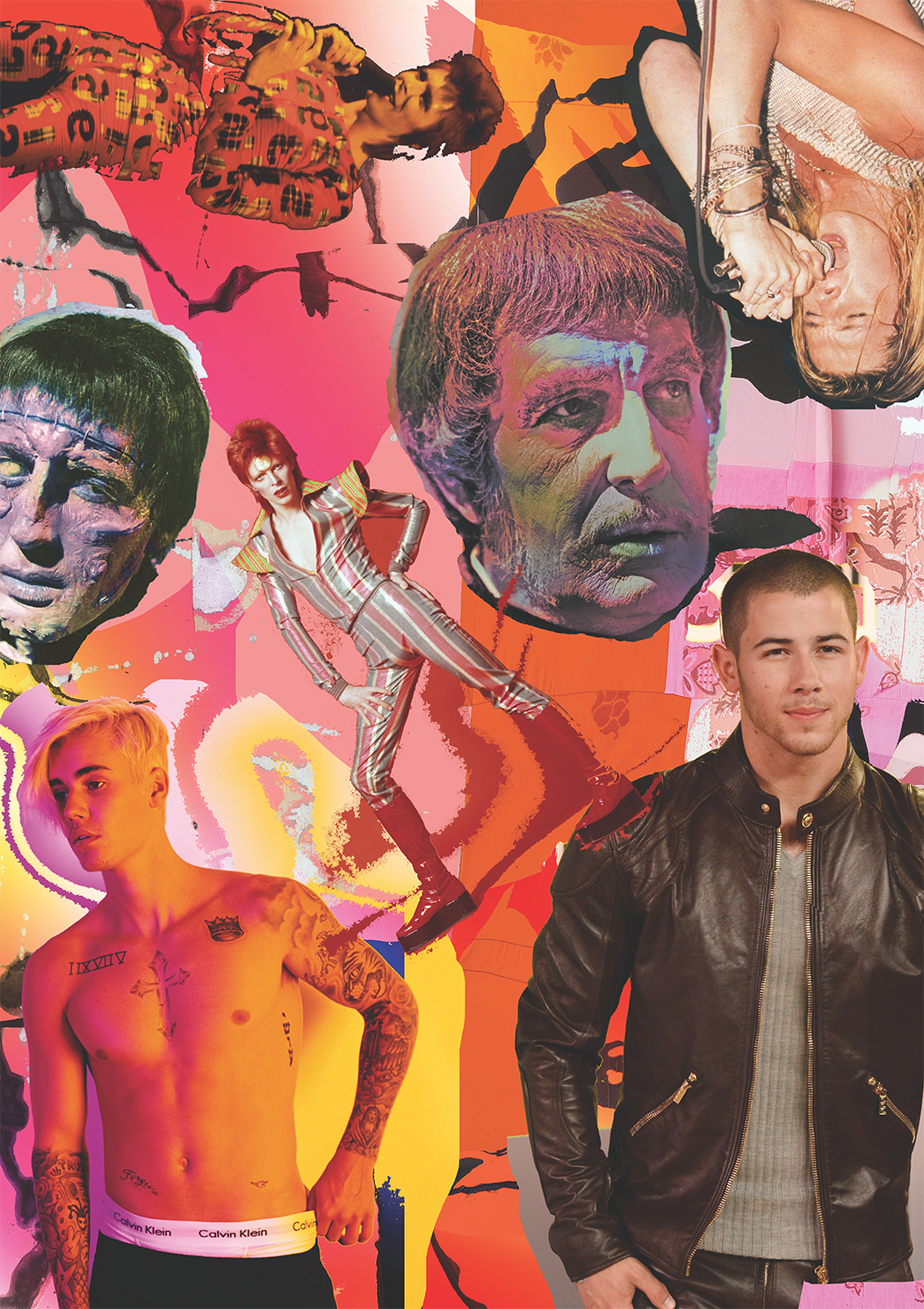 Fundraising 2.01.02
Richard Hawkins, He thought the pictures were ghosts, 2, 2018
Digital print, HP digital inkjet prints, paper 130 g/m2
59.4 x 84.1 cm / 23.4 x 33.1 in.
Temporally limited edition: available only till June 30th, 2019
Signed and numbered
In the now-quite-famous Kurim Case in the Czech Republic, young Ondrej Mauerova was hospitalized after being set free from the padlocked chamber his mother kept him in. Traumatized by abuse and deprivation, he became frightened by the pictures on his hospital room's walls, having misperceived them as ghosts.
Additionally, the scale of collage has traditionally been limited to its source materials: 8x10s,magazines, catalogs etc. Mimmo Rotella is an exception. In wanted to up the size of my collages and, concurrently, finding new innovations in print technology (allowing for inexpensive, low print-run offset-comparable posters), I was lead into making these works—one of which is an ode to the painter Molly-Zuckerman Hartung.
---
50 euros + shipping To order this edition, please contact editions@mayrevue.com
---
---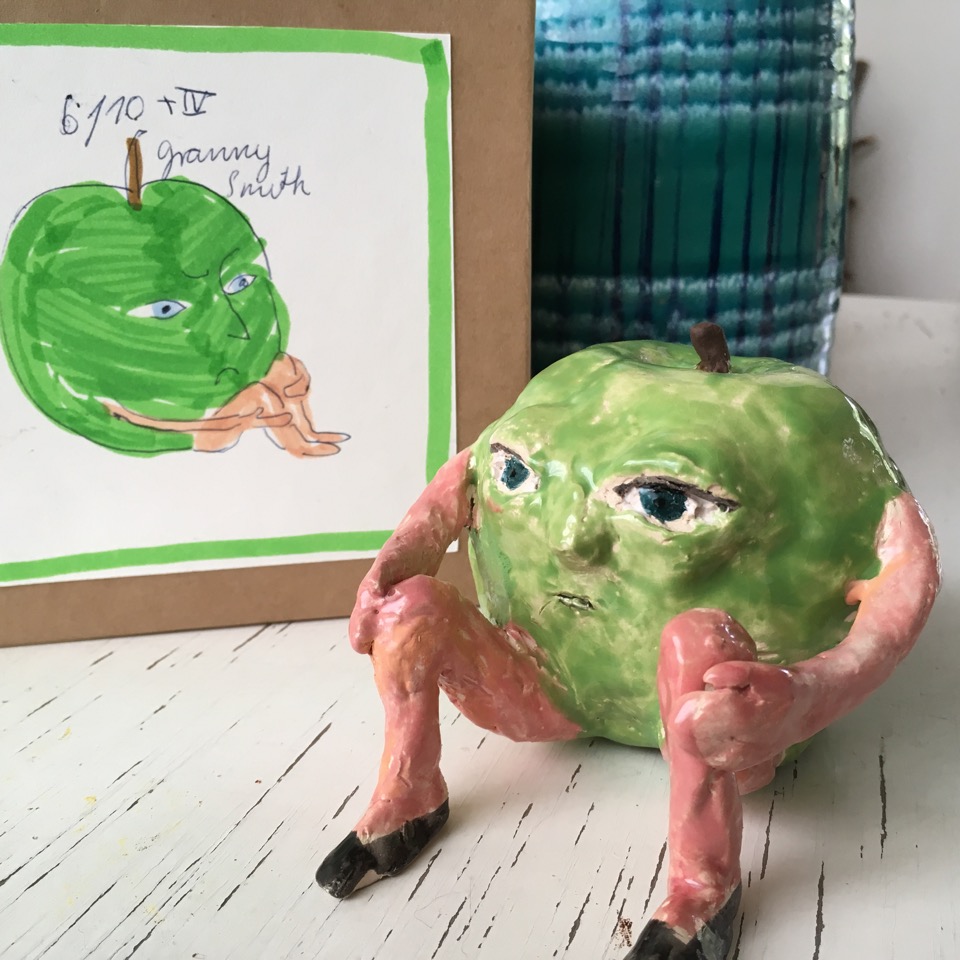 Fundraising 2.06
Amelie von Wulffen, Granny Smith, 2018
Glazed ceramics,each handmade by the artist
ca 10 x 10 cm / 3.9 x 3.9 in.
Edition of 10 + 4 A.P., signed and numbered
For the edition Granny Smith, Amelie von Wulffen has turned to the strange cult of small sculptures: those cute, trivial creatures that one finds on windowsills and drawers. Yet, for all their snugness, there is a sort of animism to these little figures, an eerie allure that turns the room into a grotesque stage set. It is this surrealism of the minuscule that is explored by von Wulffen's modest comrades. The edition is based upon von Wulffen's This is How it Happened series. In these works, von Wulffen presents scenes of contemporary life, parables of art world mores, tales of desolation and delirium. The series' protagonists are vegetables or fruits and one of them, the moody green apple, has now migrated mediums, from the parody of painting to decorative figuration. In keeping with her allegorical mode, von Wulffen has given each of the figures a character of its own, thus at once referencing the domestic intimacy of these object and the anxiety and strangeness that accompany private life.
---
1500 euros each + shipping To order this edition, please contact editions@mayrevue.com
---