---
Limited Edition #19
Jean-Luc Moulène, Sans ombre, 2017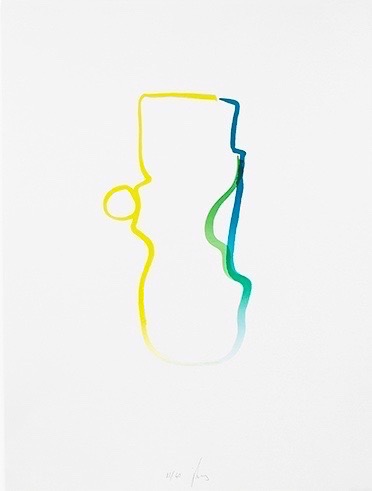 Silkscreen printing,  45 x 60 cm / 17,7 x 23,6 in.
Edition of 40 + 10 A.P.
Co-edition May / Tchikebe
Through its intense and degrading colors, yellow, blue, yellow in blue, green
through its flowing drawing of an approximate and sliding symmetry and through its voids
this edition equally evokes everyday consumption household products, bottles of Mr. Clean, waste oils or bones and corroded stones.
This is a representation of the industrial object, of its material, different to photographic captures, or 3D prints in vogue.
A thought relieved of its shadow.
---
400 euros + shipping To order this edition, please contact editions@mayrevue.com
---
---
Limited Edition #18
Bernadette Corporation with Benjamin Alexander Huseby, Aliens &, 2015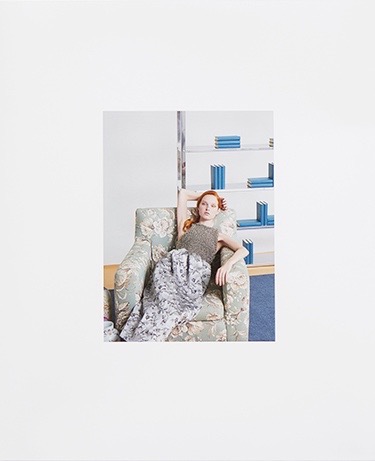 Inkjet print, signed and numbered,
14 x 17 in. print (including white borders)
6.27 x 8.5 in. (just image)
Edition of 50 + 10 A.P.
This photography was produced on the occasion of the exhibition ̈Colección Jumex, In Girum Imus Nocte et Consumimur Igni", curated by Nicolas Ceccaldi, Fernando Mesta, Eva Svennung, Bernadette Van-Huy, Susana Vargas and Peter Wächtler in 2015. It is part of a fashion shooting, featuring a selection of artworks from the collection of the Jumex foundation. In this photograph, just behind the model, we can see Jorge Mendez Blake's Librero Madame Bovary (2009). The artwork is visually incorporated to the fashion image.
This series has also been published in Purple Magazine Fall/Winter 2015.
---
380 euros + shipping To order this edition, please contact editions@mayrevue.com
---