---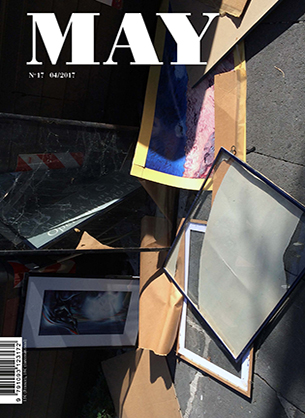 France : 15€, Europe, International : 18€
+ shipping
(FR)
---
Limited Edition #19
Jean-Luc Moulène, Sans ombre, 2017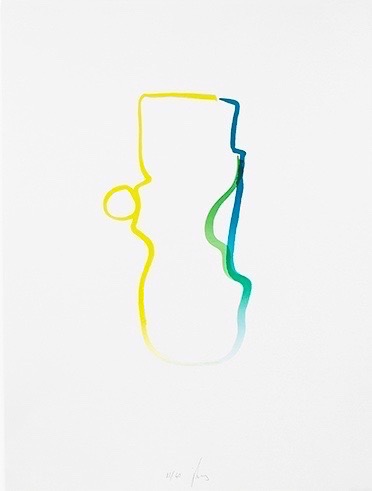 Silkscreen printing,  45 x 60 cm / 17,7 x 23,6 in.
Edition of 40 + 10 A.P.
Co-edition May / Tchikebe
Through its intense and degrading colors, yellow, blue, yellow in blue, green
through its flowing drawing of an approximate and sliding symmetry and through its voids
this edition equally evokes everyday consumption household products, bottles of Mr. Clean, waste oils or bones and corroded stones.
This is a representation of the industrial object, of its material, different to photographic captures, or 3D prints in vogue.
A thought relieved of its shadow.
---
400 euros + shipping To order this edition, please contact editions@mayrevue.com
---