---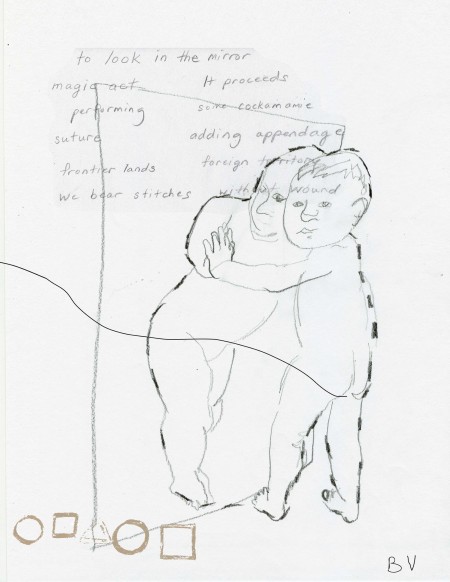 Fundraising 3.05
Bernadette Van-Huy, Mirror Stage, 2023
Inkjet print on matte photo paper, with added gray acrylic paint marks
21 x 28 cm
Edition of 10 + 2 A.P.
Signed and numbered
When you look in the mirror, that clarified, specular image is different, supplying you with something you lack. And… art doesn't imitate life, it's an improved version—between an art and its artist, a new power will flow from the former to the latter. And… an utterance issued by a speaker will perform a reverse feed.
Thank you to Greene Naftali Gallery
---
500 euros + shipping To order this edition, please contact editions@mayrevue.com
---
---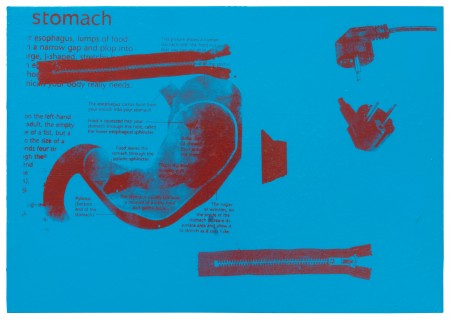 Fundraising 3.04
Henrik Olesen, Hey Restless, 2023
Silkscreen on 3 mm cardboard, acrylic paint, water based screen printing ink, lacquer
29.7 x 42 cm
Edition of 10 + 2 A.P.
Signed and numbered
Image courtesy of the artist and Galerie Buchholz, Berlin/Cologne.
Inspired by a series of recent exhibitions, at Buchholz, dépendance and Reena Spaulings in 2020-22, the edition is a set of unique silkprints with recurring motives, some of them previously used, appearing in a difference of variations: a stomach, a keyboard, a few zippers, electric plugs, screws, a nail, three different toothbrushes, and a variety of USB sticks. They have to do with the idea digestion and excretion of energy/information, sex, circulation, waste, pollution, technological connectivity and restlessness.
---
1000 euros + shipping To order this edition, please contact editions@mayrevue.com
---